SUSTAINABLE CITY VISION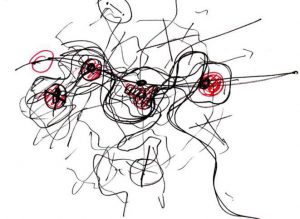 In the 21st century, as the majority of people on earth will be living in cities, our life is bound to become increasingly urban; therefore, how cities are organized and the urbanization processes are managed is going to reflect enormously on the lives of individuals and societies and, as a consequence, on the very survival of the planet.
The concurrent presence of world-scale problems such as global warming, the resulting sea level rise, an increasingly polluted atmosphere, the social isolation of older adults and the loneliness of young people, translate into unavoidable questions: how do we want to live in the future? What are our priorities? Where will we invest our energies? Shall we go for a market economy bound to swallow the entire world or will a more environmentally and socially inclined economy prevail? And, as a consequence, how do we want the cities we will live in the future to look like? The challenge ahead of us entails a deep rethinking of the city as based on new paradigms that put respect for the environment and the quality of life at the center of its design and management practices. In our research we look for urban innovation within projects that would be sympathetic, rather than antithetical, to the different contexts in order to create a mutual synergy and a sustainable attractiveness.
Our goal is the definition of human-scale urban life based on sustainable paces and rhythms, and a city where pedestrian movement implies a low environmental impact, with an inclusive social pattern and a low-consumption quality of life.
HELSINKI GREATER VISION 2050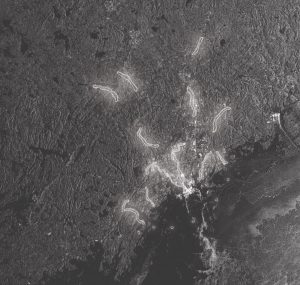 This proposal intends to provide open solutions in terms of its approach and its models, in order to develop substainable strategies which aim at turning the metropolitan area of Helsinki into an attractive region made up of people, culture and investment. In order to allow the metropolitan city to develop so as to hold two-million people, it is necessary to place new "corridors" alongside the existing system of "green corridors" of Saarinen's plan of 1918 new strands will have an agglomerative function: extended ribbon developments of condensed humanity, urban filaments that will act as attractors and catalysts in the metropolitan area. The densely urbanized strands and the green open strands make up a complementary system which generates a new structure, in which full and empty volumes define the territory making it available and interconnected.
The filaments act as Great attractors; they form a system of connective axes and development vectors which create a new territorial framework of linear polarity. The densely populated systems serve as connectors to the smallscale suburban areas, and are also gateways for large natural systems which can, therefore, envelop and surround the metropolitan area.
ABU DHABI URBAN OASIS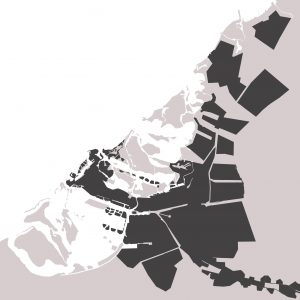 The future metropolis of Abu Dhabi can become an Urban Oasis between water and green dunes, protected from wind and sand and refreshed from sea. A unique place for settlement comfort and life quality being, at the same time, projected towards the future for its targeted conception of making the contemporary city a civic space for the community in a sustainable way. The concept we are working on integrates aspects of physical configuration regarding mobility, compacting construction, density, proximity, green corridors and dunes, space relations and architecture, with measures for the optimization of climatic and energy aspects and proposals for mobility on water, over and under the ground as well as on cable cars; the project, based on theoretical worthiness in its assumptions and solutions, suggest a real prospective of great efficiency and potentiality on the architectural, urban and economical levels.
MILAN
URBAN DENSIFICATION
QUARTER DEVELOPMENT – CASE STUDIES
NÖRDLICHES RINGGEBIET – The project provides for a new form of urbanity, whereby the redesign of physical connections is a main priority. All interpersonal relationships and the social life are considered and prioritised, as well as fostering new synergies and cohesions. Physical and psychological limitations can hereby be overcome, and the natural exchange between generations, friends and relatives is simplified and specifically stimulated.All these goals are based on various strategies, which among themselves form strong synergies: all centrally located buildings are destined for mixed-use purposes and therefore combine apartments with spaces for commercial and creative use. All entrances and connections between buildings are exclusively reachable via foot, and therefore promote a more intense level of interaction in natural ways, where encounters between the generations and the different groups of inhabitants become day-to-day normality. The morphological structure of all foot- and bike-paths will also be extended to the surrounding quarters, which include the university campus and the city centre. In order to complete the quality of life of the quarter and to guarantee the success of the redesigned connections, a synergy of alternatively rethought and compact parking solutions will be introduced, as well as several car-sharing concepts and the connection to the public transport system.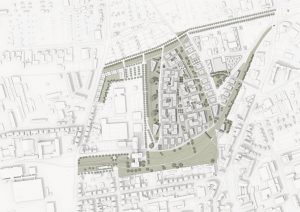 CITY HALL – ESPOO – A large ring of vegetation crossed by bicycle lanes and pathways surrounds the centre of Espoo; it provides a link to both the green areas in the city centre and the vast outer woodland. In order to interconnect the natural areas that already encircle the centre of Espoo and to enclose them in a green loop, we suggest transforming the network of wide spaces designated to vehicle traffic, located along the northern side of the station, into a green esplanade.The park-square is bounded by a sequence of spaces containing clusters of buildings. The first and ground floors and the basements are used for city functions, while on the upper floors, highly flexible spaces provide converted loft accommodation, which offers a flexible long-term solution for different housing and work requirements.The current green belt located on the east side of the business centre and the school will be developed as a real urban centre. It is made up of an unbroken succession of pedestrian squares surrounded by buildings that house cafés, restaurants, small shops, public facilities and apartments on the upper floors. The pedestrian area of the artificial park consists of a sequence of spaces which join the station to the new City Hall and the hotel, stretching as far as the Cathedral. The renovation of the City Hall has enabled us to envisage a multifunctional complex building open to the public: a meeting place, a cultural and information centre, and a recreational area. It will be a new reference point for residents, guests and visitors alike, and will constitute a new symbol for the city's identity.The new City Hall, the citizens' house, has been conceived as a large attraction point, a magnet for people and activities, and a new reference for the community. A transparent covering makes up a type of covered square which is naturally aerated.The project lends itself to be carried out in the immediate future. The new City Hall can be built without the need to demolish any pre-existing buildings or to move services and operations, therefore giving a boost to the re-qualification of the city centre.Both the City Hall and the buildings of the clusters feature large coverings of photovoltaic panes. These aim to zero energy consumption for public illumination of the new city centre, so bearing evidence of the future orientation of the Espoo community.Client: City of EspooCompetition "Renovation of the Espoo City Hall".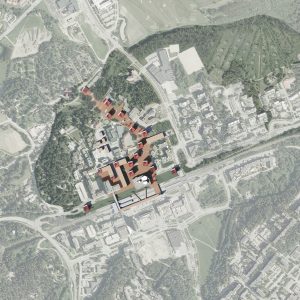 RENDSBURG – Der Rendsburger "Quadrate" bildet ein neues zentrales Wohnviertel im westlichen Bereich des Stadtteils Neuwerk aus, durch eine deutliche regelmäßige Quadrate Struktur. Das neue innerstädtische Quartier sieht eine Mischung von Wohnen, Bildung und Arbeit unter Berücksichtung und Nachnutzung der bestehenden denkmalschützten Substanz vor; dadurch schlägt das Entwurf eine innovative Kombination der urbanen Komplexität mit landschaftliche und dörfliche Maßstab und Qualität vor. Das Projekt gestaltet sich als städtebauliche und landschaftliche Verbindung mit dem Stadtpark und Stadtsee im Osten und mit den Grünflächen des Erholungsgebiets Untereider im Norden und Westen. Die Herausforderung der urbanen Qualität dieses Quartiers ist durch die Stärkung dieser Verbindungen angenommen.
Die Struktur des neuen Stadtteil entwickelt sich aus zwei Achsen: einerseits durchquert die Grünfläche das Gebiet von Norden nach Süden bis zu der angrenzende Imland-Klinik, anderseits bildet die Erweiterung der vorhandene Arsenalstraße eine Ost-West-Achse. Diese enthaltet das fußläufigen Herz des Wohngebiet mit Mehrfamilienhäuser und Gewerbe durch Rad- und Fußwege.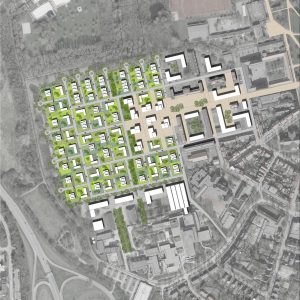 LÖRRACH QUELLEAREAL – Steinen smart green town' ist ein Projektansatz, der als Teil eines zeitlich und räumlich weiter gefassten, nachhaltigen Entwicklungsprogramms vorgesehen ist. Steinen selbst hat bereits Schritte zur nachhaltigen Entwicklung unternommen, unter anderem die Einrichtung eines Rad- und Wanderweges, der Nachbargemeinden und Orte besonderer Bedeutung mit Steinen verknüpft. Im Zuge des Projektansatzes Smart Green Town soll Steinen hinsichtlich der verstärkten Nutzung erneuerbarer Energien und alternativer Fortbewegungsmittel sensibilisiert und in eine Vorreiterposition in Bereichen der Stadtentwicklung, der Landwirtschaft und der nachhaltigen Wirtschaftsleistung gebracht werden. Hierfür wird nicht nur auf den öffentlichen Nahverkehr als Alternative zum PKW verwiesen, sondern insbesondere die Stärkung und der Ausbau des Rad- und Fußwegenetztes angestrebt. Das neue Wohnquartier geht hier mit gutem Beispiel voran.
Alle diese Maßnahmen sind Grüne Trittsteine im Prozess hin zu einer zukunftsfähigen Stadt, die den Bewohnern den adäquaten Umgang mit natürlichen Ressourcen vorlebt und mit ihnen zusammen eine nachhaltige Entwicklung zum Schutz der Umwelt und damit zur Steigerung der eigenen Lebensqualität verwirklicht.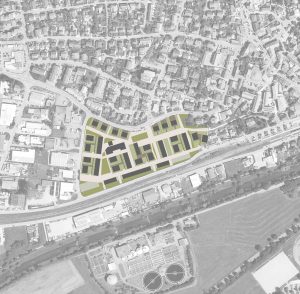 PILOTSIEDLUNG MARIENHOHE – ERFURT – Das Gesamtkonzept zielt darauf, die besondere Lage und landschaftlichen Qualitäten des auf einer urbanen Terrasse über der Erfurter Altstadt gelegenen Planungsgebietes für eine hochwertige städtebauliche Gestaltung einer klimagerechten und in die Erfurter Kulturlandschaft eingegliederten Wohnsiedlung zu nutzen.
Das städtebauliche Leitbild basiert auf einer Anordnung der Bauvolumen, die die nach Südosten abfallende Topographie unterstreicht, sodass die sich zur Stadt öffnende Landschaft zum qualifizierenden Element des Quartiers wird.
Durch die Anordnung der Baustruktur wird das Gelände als «grünes Amphitheater» zum Zentrum des Viertels, die Fußgänger- und Radwege an seinem Rand werden zu sozialen Bezugspunkten und Orten der Begegnung.
Die klimatechnisch bedingte Silhouette der Baukörper in der kompakten Baustruktur im Norden, bildet mit seiner charakteristischen Form und seinem hohen Wiedererkennungswert das Eingangstor der Wohnsiedlung und stellt, zusammen mit der "sonnengeformten" Dachlandschaft des westliche Bereiches, die neue Adresse des "Green life" im westlichen Stadtteil Erfurt dar.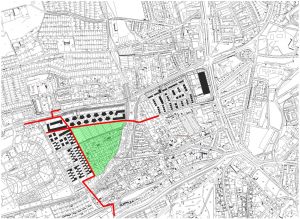 VENICE FUTURE
At the beginning of the third millennium, Venice should own her World Heritage Site status precisely to its being a model of balance between natural and man-made and for the eco-friendly and sustainable lifestyle its morphology as a pedestrian city facilitates and promotes. We believe that Venice, as a planetary metaphor of balance, respect, coexistence and sharing, may show the way, and become, with its very existence and a new synergic creativity, a beacon for the planet's sustainable development.
Venice as a cluster of sustainable way of life may show the world how it can become a better world.
This mindfullness would prove valuable to the city and its residents, as well as to other historical cities and built heritage sites by suggesting the role they too may play in the world in the same perspective.
Venice would need to play this role in the world in order not to perish. The world would need Venice, in front of the two contradictory trends in world development, in order to strengthen and consolidate the one that allows man to enduringly and healthily coexist with his habitat.
We propose a series of sympatehtical projects which interpret and transform the existing balances into sustainable quality of life, starting from a radical reconsideration of water and its fluid dynamism.
The proposals include the results of initiatives developed between 2007 and 2015 in the Design Workshops and graduate groups at IUAV University, the papers for meetings and conferences in Venice and abroad, the text "Living Venice"
PROJETCTS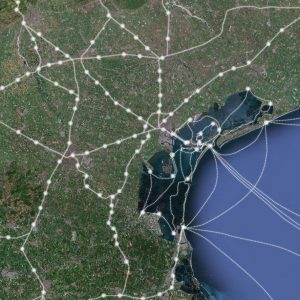 Read more here
Bridging City and Port placard
Bridging City and Port placard 26/06/2018 English Abstract
Venezia verde 20xx (Introduzione
Venezia Marghera Territorio POLIMI
EXPLORATIONS
"……To signify the world, we must be involved in the choice of what we leave out of the frame. It's an act that demands concentration, spiritual discipline, sensitivity, understanding of geometry….." Henri Cartier Bresson
Foto: ©Sergio Pascolo
ARCHITECTURE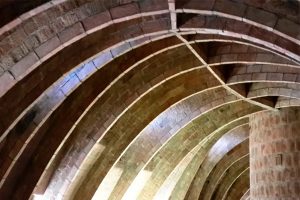 NATURE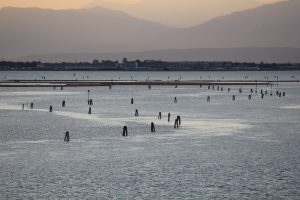 URBAN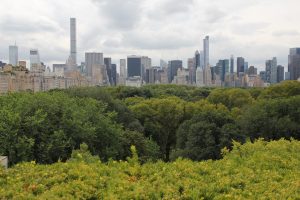 MATERIAL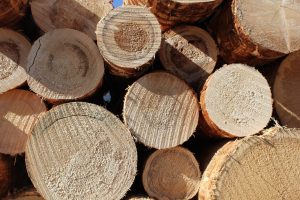 LANDSCAPES