SOCIAL SUSTAINABILITY
We continuously develop new forms and look for innovative concepts, mastering creativity from the smaller detail to the whole building. The design needs to understand the needs, the context, the opportunity and the resources; we formulate concepts based on the complex interdependence of all these factors, while ensuring our designs' economic value trascends contemporary conditions while embracing future scenarios in order to meet the requirements of present and future generations, strategically responding to their complexity and variation in time and space.

Related Works
Flexible Design for Shared Spaces
The use of spaces varies according to the time of day and day of the week, and is affected by what is on offer in a particular place at a particular time. The building design allows a total or partial use of spaces, making them available to a wider range of users maximizing their use by opening them up to the community.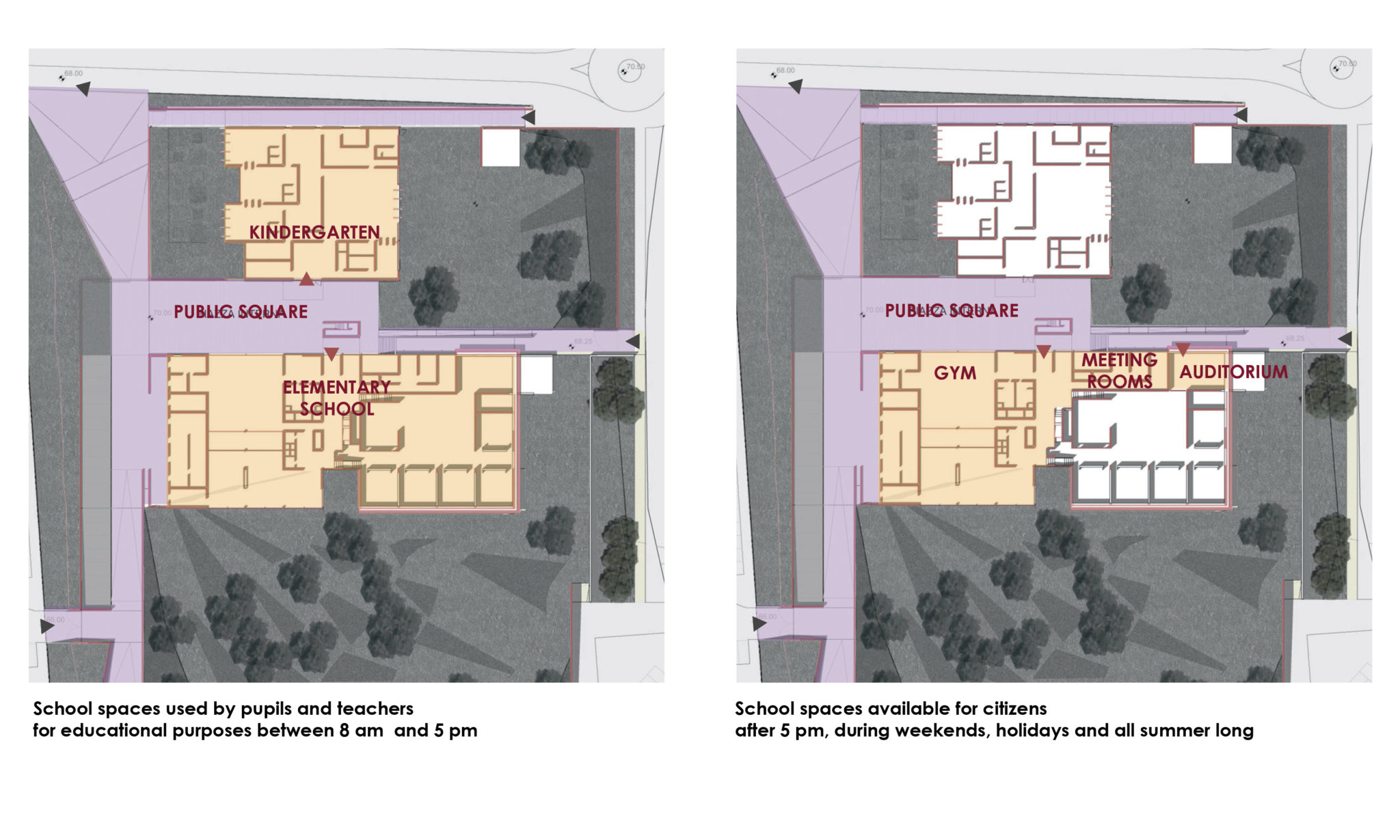 Flexible Living Unit
Designing a flexible layout able to be modified just by appling minor changes allows the living unit to adapt to housing and work demands (including integrated co-housing and co-working) in time, while addressing families', youngs', students', professionals' and elderlies' needs, also allowing people to age in place, be in their homes or neighborhoods.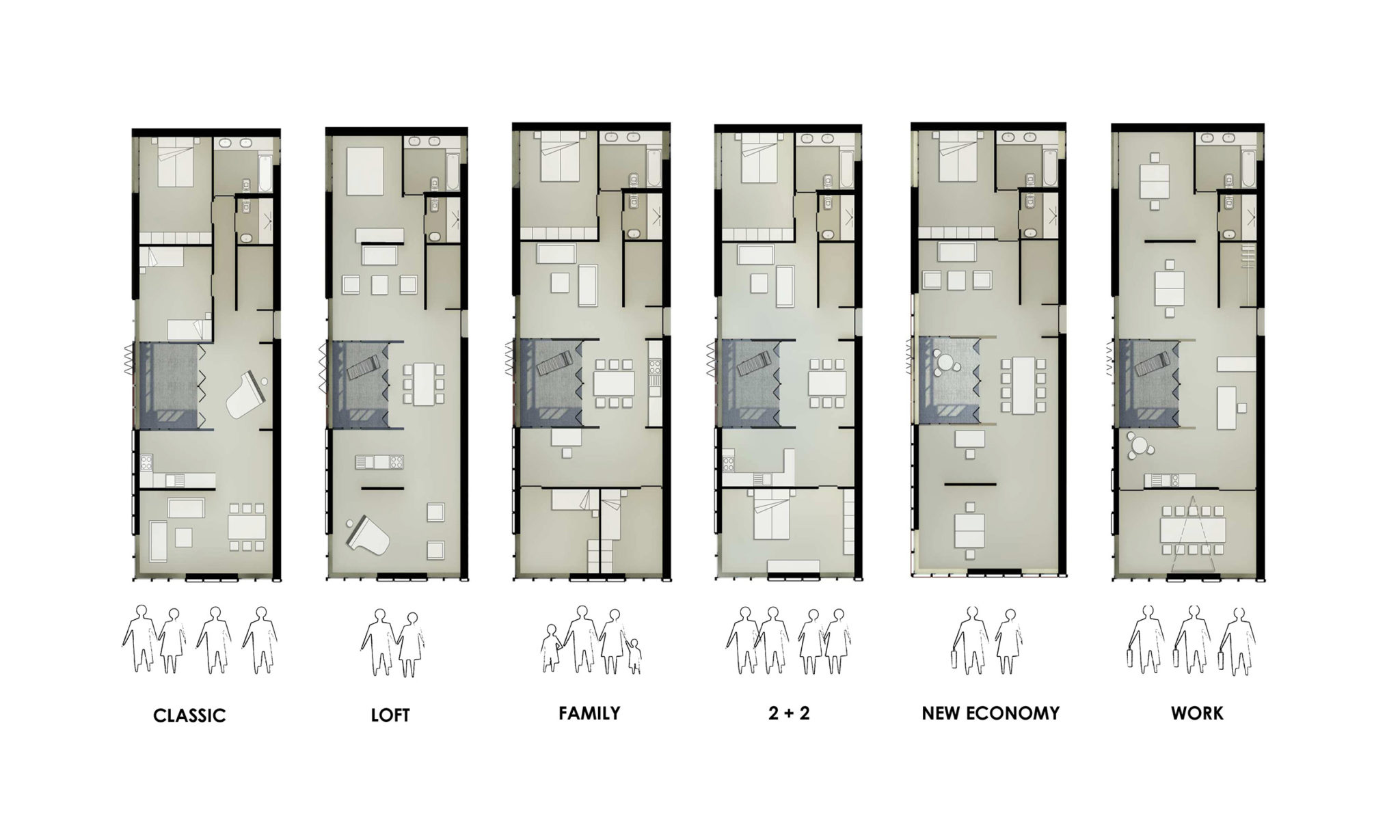 Social and Generational Mix
The building design can also influence and enhance the inter-generational exchanges and ensure a continuous use throughout the day by integrating activities for different age and social groups.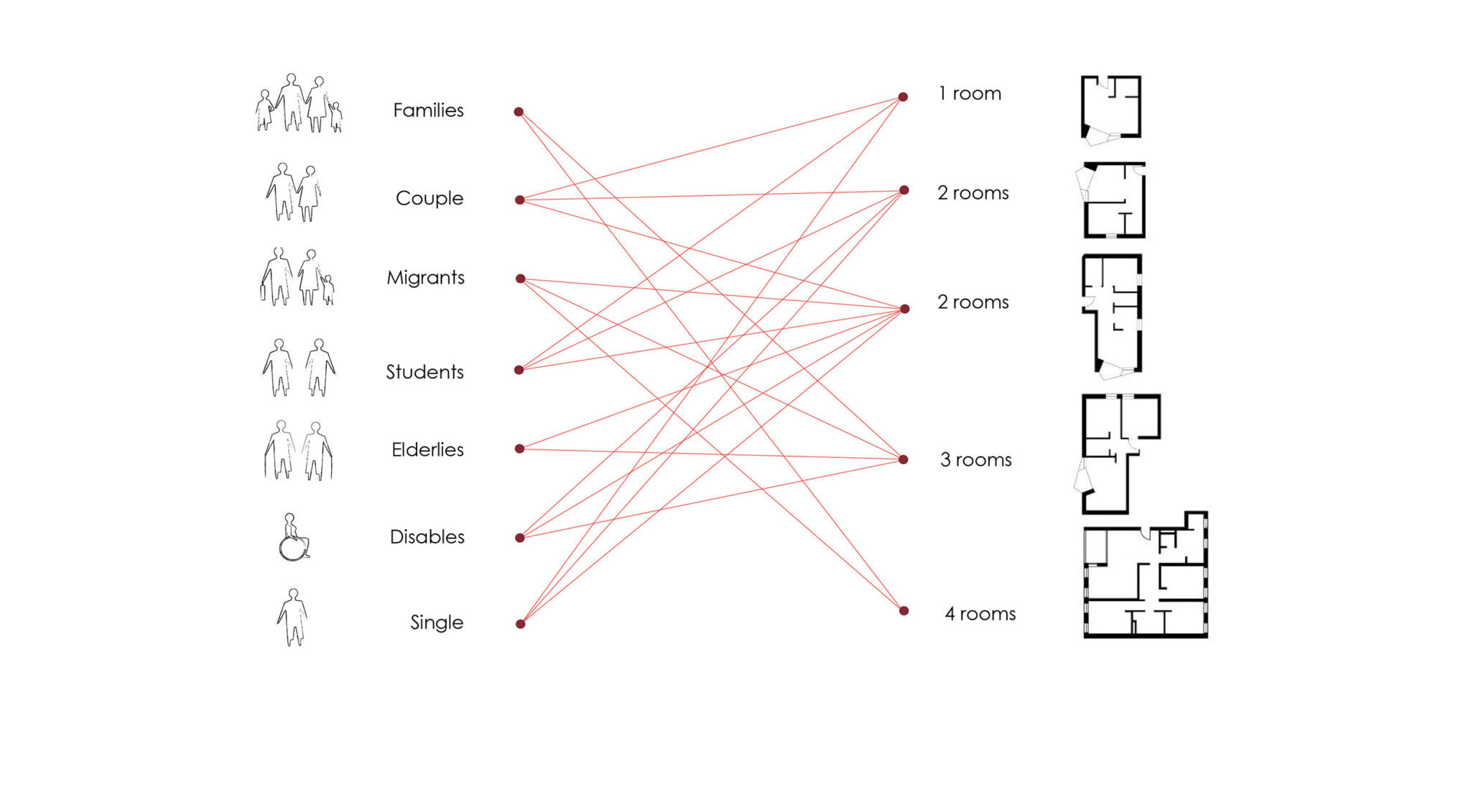 Variety of Living Unit Typologies
An inclusive design provides a variety of types of living units in order to address the housing needs of people belonging to different age-range while promoting the creation of multigenerational and inclusive neighborhoods able to address a wide range of needs.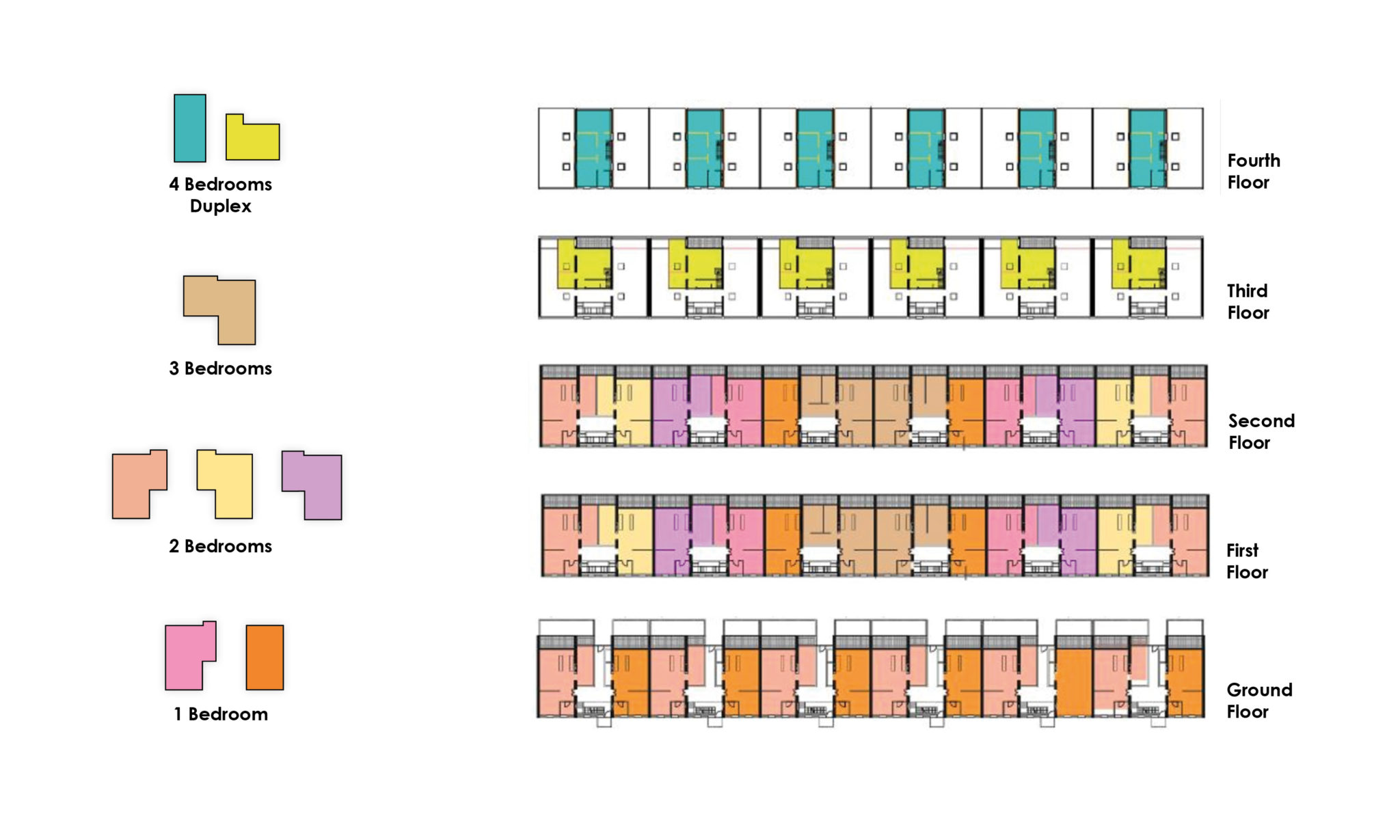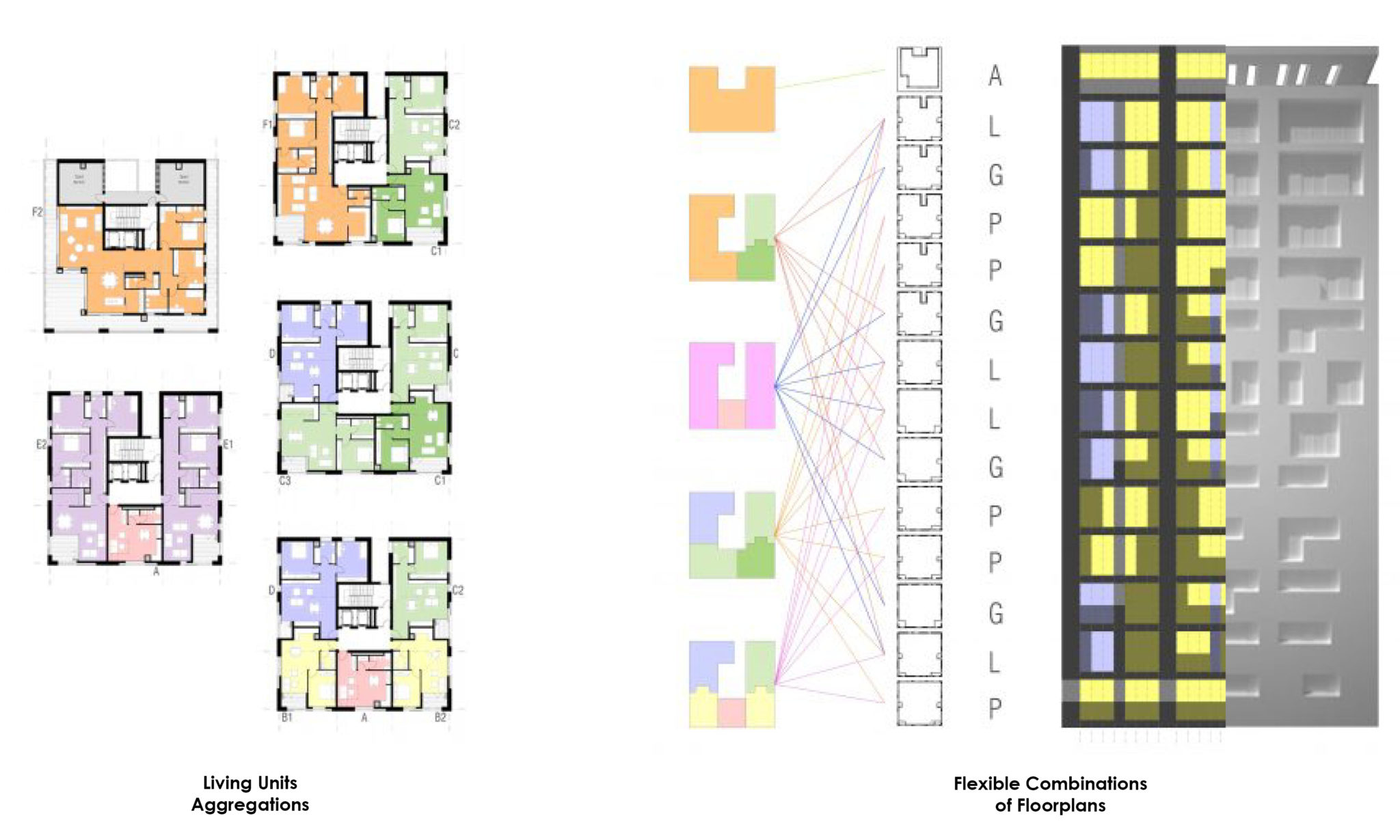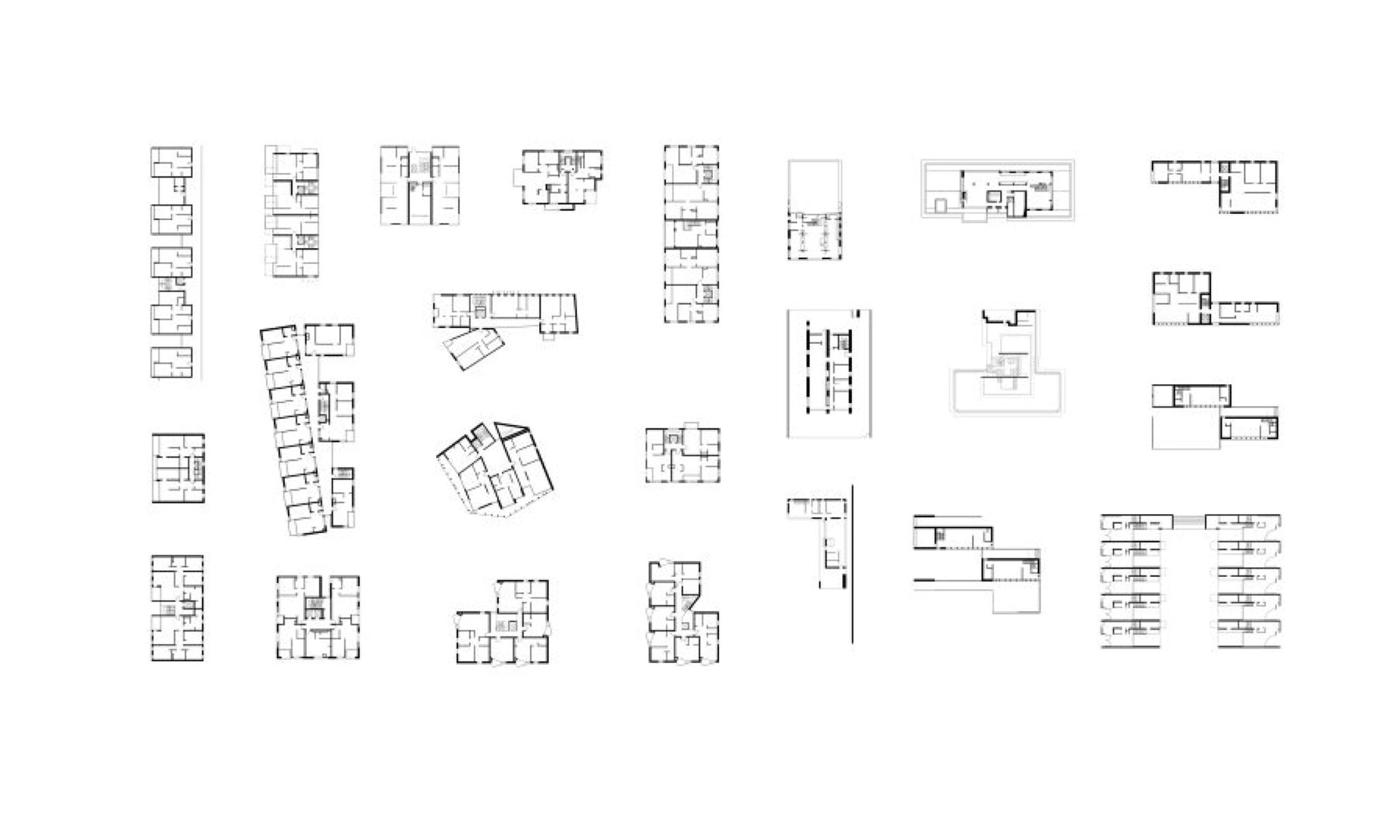 Mixed-use
Mixed-use facilities, particularly those that serve as town centers or are in the heart of urban areas, not only conserve valuable land resources, but also brighten communities and present opportunities for building efficiency, energy efficiency and sustainability. The idea of a single building where you live, work and play allows a higher density from a residential, recreational and commercial retail standpoint by stacking the uses vertically and horizontally.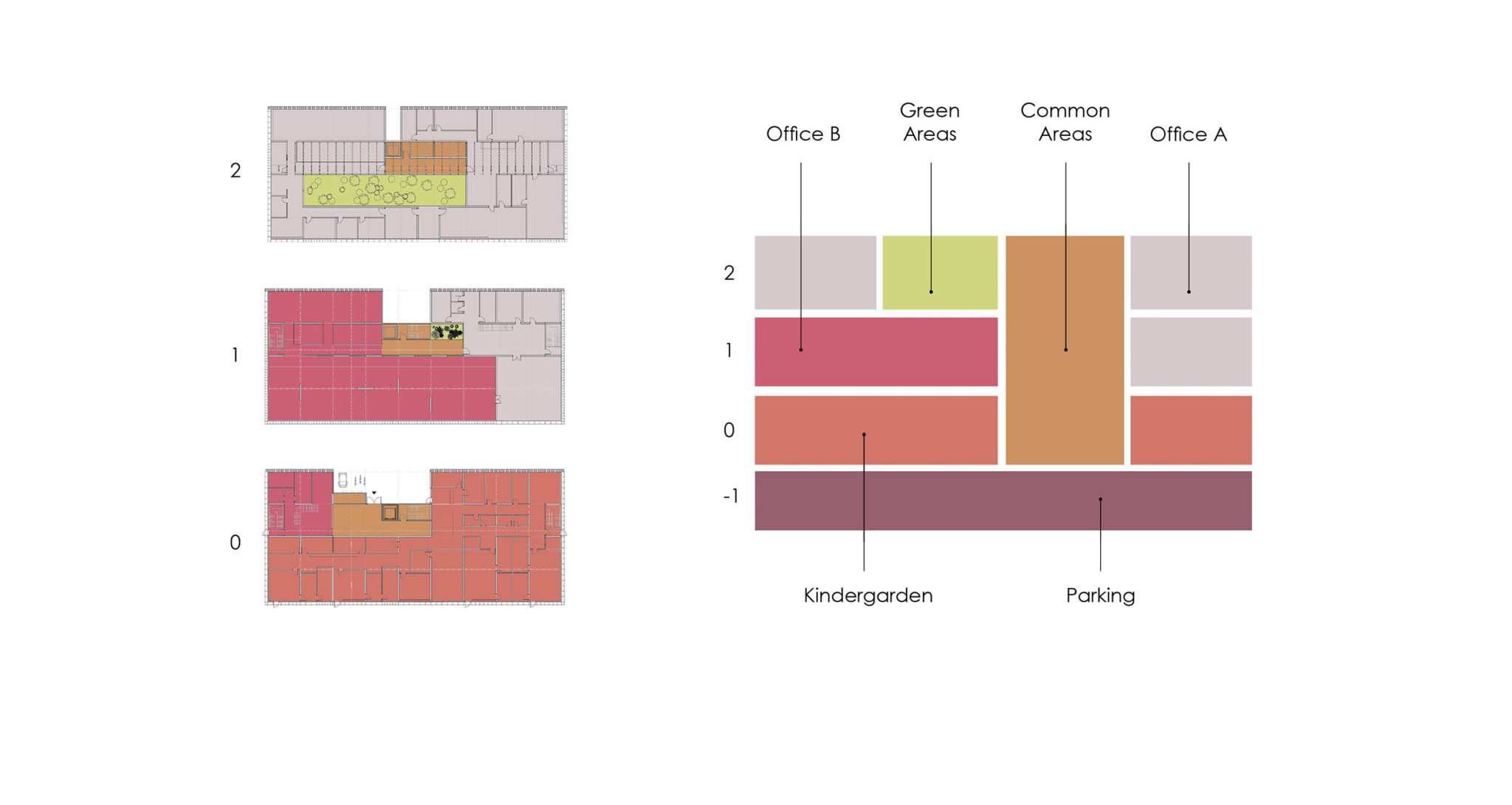 Shared Spaces
Creating a shared space requires approaching the project thoughtfully and designing it to reflect the needs and wants of users. Flexibility, a feeling of openness and ease of use are crucial when occupants move between private and shared spaces depending on their tasks.