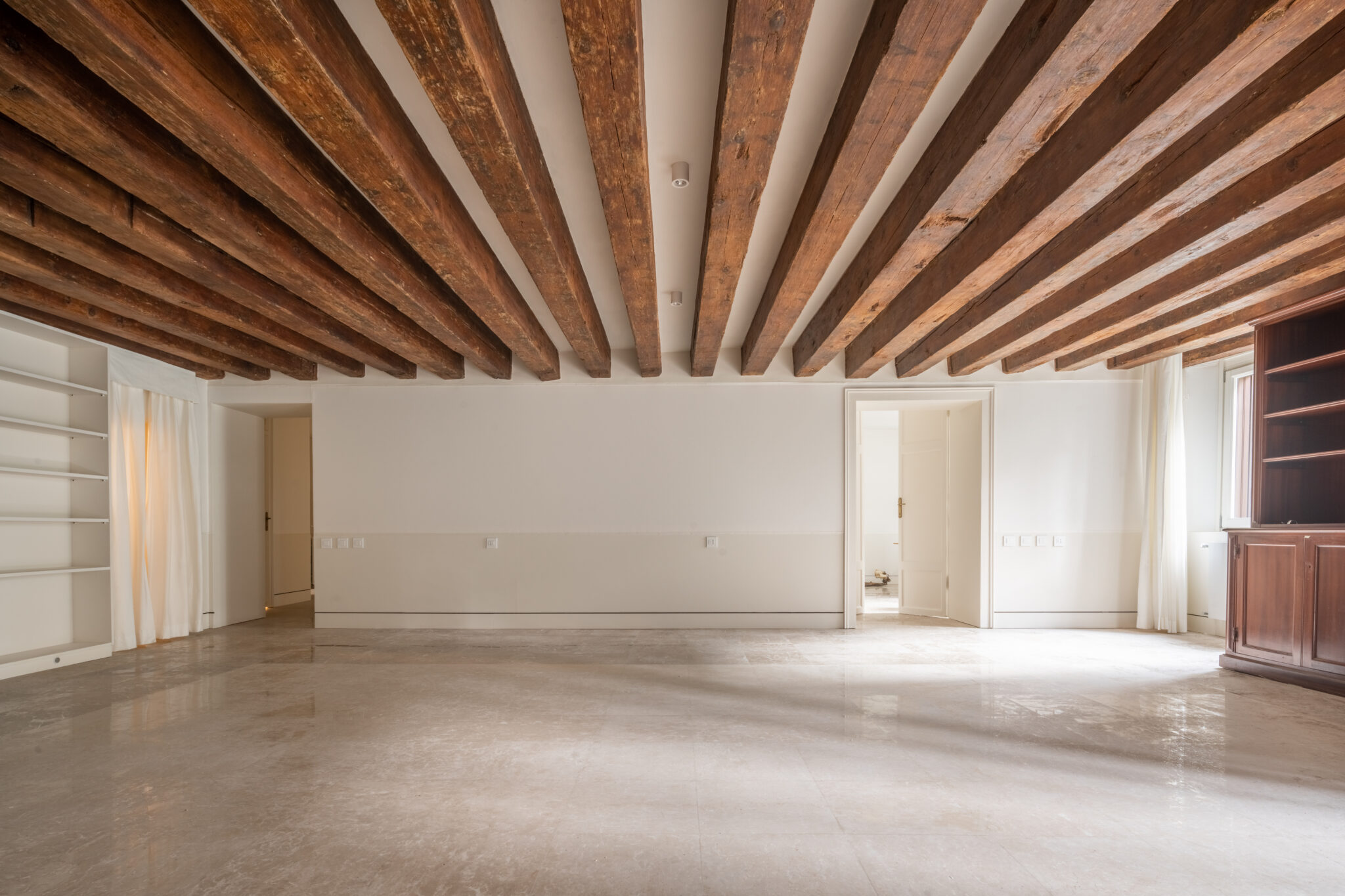 Renovation of an apartment in Palazzo Mocenigo
The apartment is located on the ground floor and mezzanine of Palazzo Mocenigo "il Nero", an important noble building overlooking the Grand Canal.
The intervention has provided for the structural consolidation of the ceiling beams, the adjustment of the electrical and plumbing system and the restoration of floors and vertical surfaces damaged by the high water of 2019.
In order to avoid future new damages, the entire perimeter of the apartment has a high marine plywood skirting that serves as a base for the above textile covering.
The kitchen, the three bathrooms and the wall cabinets in the entrance and bedrooms have been redesigned and made to measure.
All interventions have involved local craftsmen and artisans.
Client: Private
Location: Venezia - Italy
Year: 2021
Total floor area: 200 sqm
Photographer: Joan Porcel