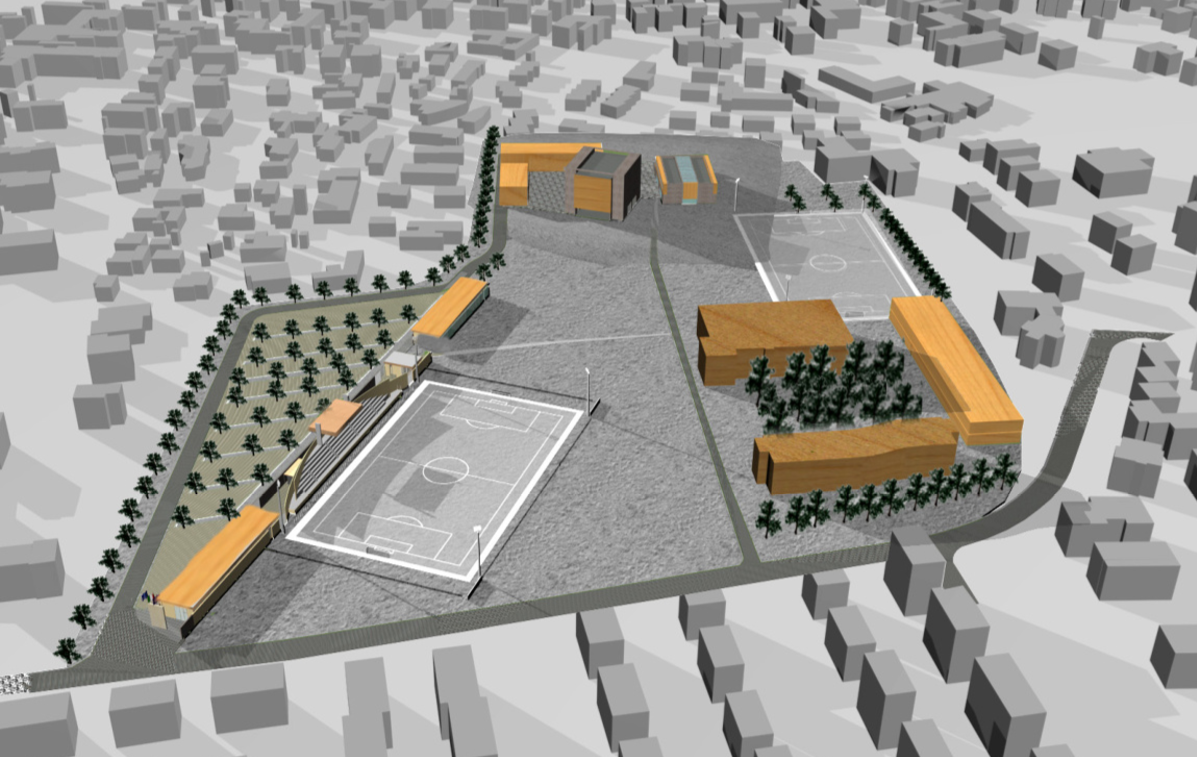 Botticino Social, Sport and Cultural Centre
The proposal regards the design of a civic centre consisting of a theatre, a library, spaces devoted to social gatherings, free-time activities and refreshments, and sports facilities for football, boules and other sports. The area, located in a context of low-density residential housing, could only be imagined as a public gathering place if it were to be developed as an open space.
The large site became an occasion to interpret the programme not as a large multi-purpose building, but as a park in which a group of small autonomous buildings, located around the perimeter and within the green space, host the various functions. Together these new buildings constitute the new community civic centre.
The element which links and unifies the public amenities is the green space, an oasis crossed with pedestrian and bicycle paths: in this way, even the routes leading to the various structures provide citizens with many opportunities for social interaction..
Client: Comune di Botticino
Location: Botticino – Italy
Year: 1987
Site area: 88.000 sqm
Want to know more?
Related Works

Awards
1° Place – National competition
Publications
OTTAGONO vol.266  – 2014
Centro Lucia, Comune di Botticino – 2003