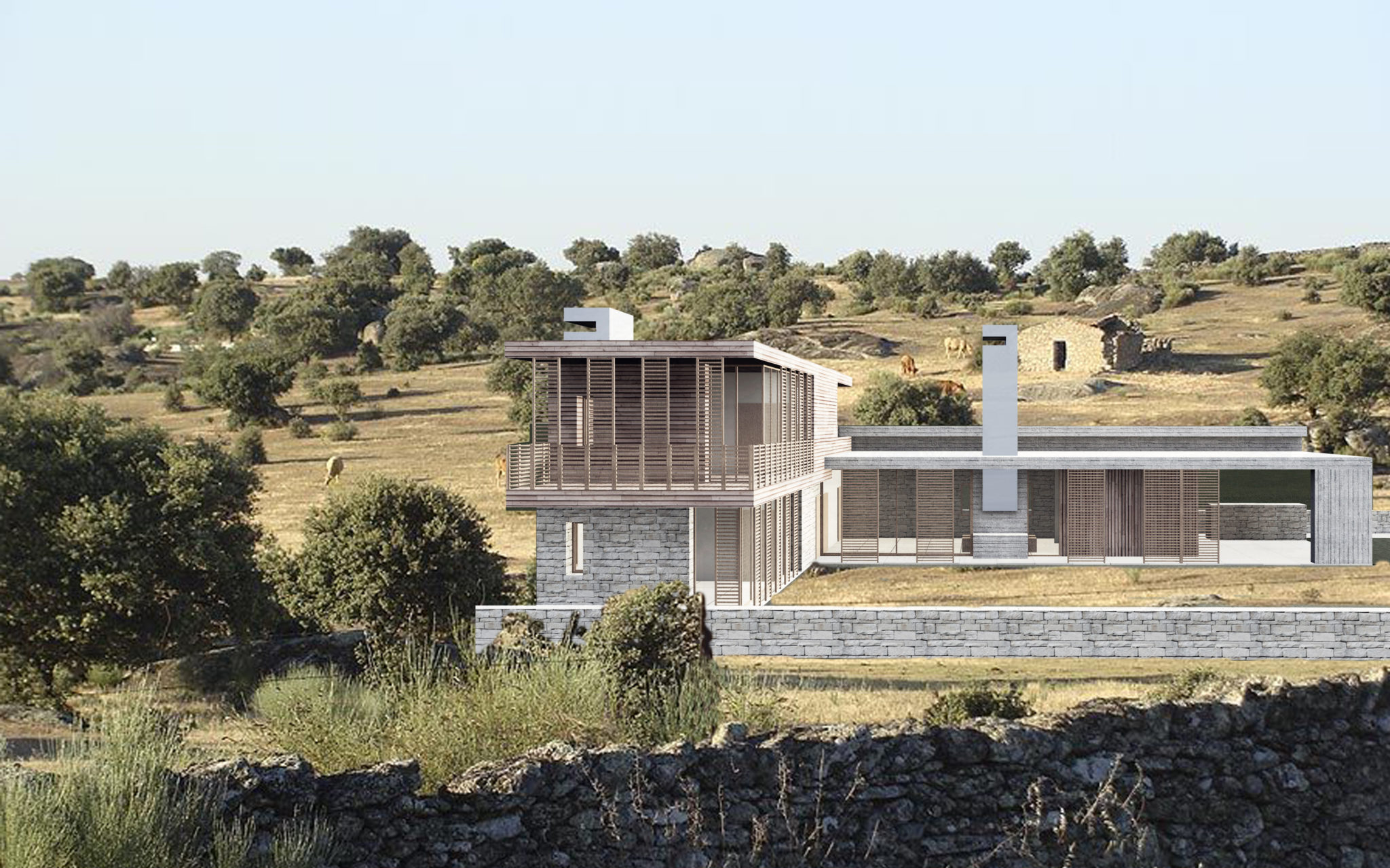 Prototype Design #2 for an Eco-House
The L-shaped configuration of the building allows a modular composition of the unit providing adaptability to the different housing needs. The house could either host a 128 sqm unit and a smaller unit of 51 sqm or two 90 sqm living units. Furthermore, without undergoing any structural changes, it is possible to use the spaces as a single 180 sqm dwelling.
The architecture is characterized by the combination of simple volumes, from shaded moving facades, wood partitions, local stone and roofline. The design allows a simplified and manageable construction system that will not require the use of heavy construction equipment and that use local materials such as stone and wood. For climatic optimization, the house should be located with the shorter side facing north in order to optimize the natural lighting and sun shading; perforated screening and masonry define the high-energy performance enclosure.