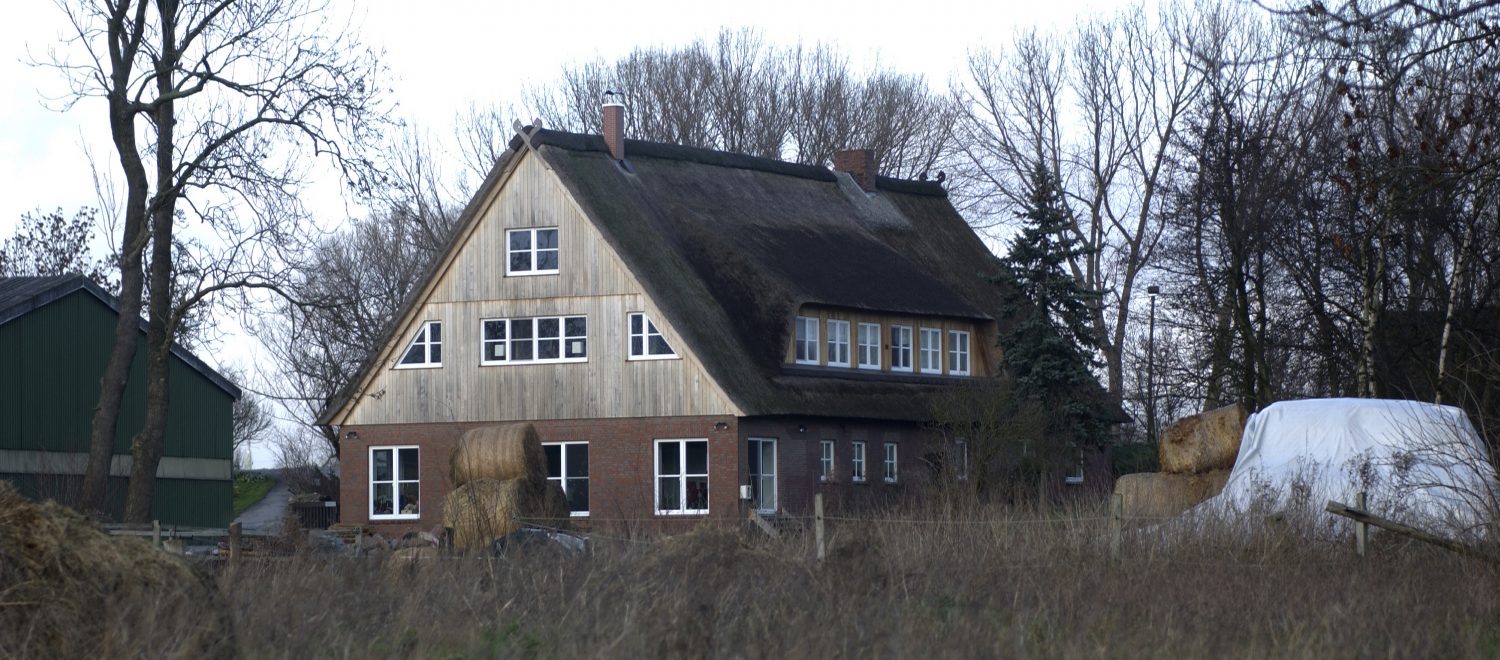 Renovation of an ancient Farmhouse
Located in an agricultural complex at the edge of the city of Hamburg, the ancient farmhouse has been transformed into a 3-floor home without modifying the existing volume or the characteristics of the exterior by working within the dichotomy between the historic traditional envelope and the new interior spatiality.
The tripartition of the ground floor, which used to be the stable, was maintained, with a "central nave" defined by the wooden bearing structure, resulting in a large central living room, a study area, a kitchen and a dining area. Partial-height partitions in masonry block define the spaces visually without closing them off. From a 2-meter height the wood structure is left exposed, allowing the space to be perceived as a single large one. The upper floor was rebuilt with a new wooden bearing structure. The volume under the typical vertical thatched roof hosts a new large double height gallery which became the cozy central location to spend family time. More reserved is the balcony on the upper floor where a large window frames the beautiful view of the prairie.
Along with the new radiant floor and wall panels heating, the new masonry walls and the large fireplace located in the center of the living room, act as heat accumulators, contribute to increase environmental comfort while reducing energy consumption.
Client: Private
Location: Hamburg – Germany
Year: 2006
Site area: 2.800 sqm
Total floor area: 400 sqm
Photographer: Teresa Benz