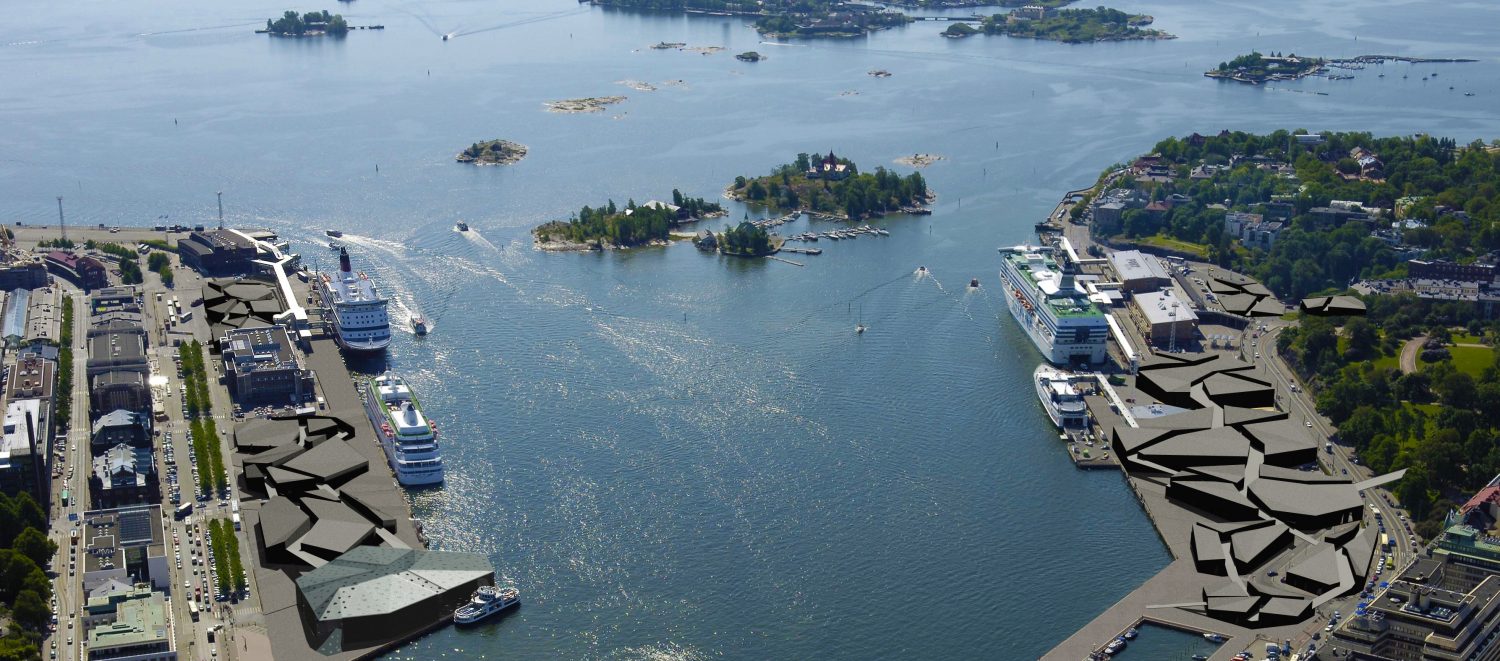 World Design Capital Helsinki 2012 Programme
Redesign of Helsinki Harbor
The proposal for the redesign of the harbor is an opportunity to create a new urban public space for the city of Helsinki and its citizens: the harbor now reserved for traffic infrastructure will return to the town and the town to the nature. The transformation redesigns the harbor into a bay, like a piece of nature, an offshoot of the archipelago into the city; the natural environment reshapes the technical and artificial docks' spaces and retreads a new part of city which is both natural and extraordinary. The archipelago flows into the harbor bringing a series of large irregular items onto the docks plan as rocky outcrops, occupying the nowadays large empty spaces and creating a new tectonic and natural landscape.
Client: City of Helsinki / City Planning Department
Location: Helsinki – Finland
Year: 2012
Site area: 230.000 sqm
Total floor area: 54.000 sqm
Want to know more?

Explore Related Topics
Urban Ensemble
Dowload PDF
Brochure_HelsinkiSouthHarbour