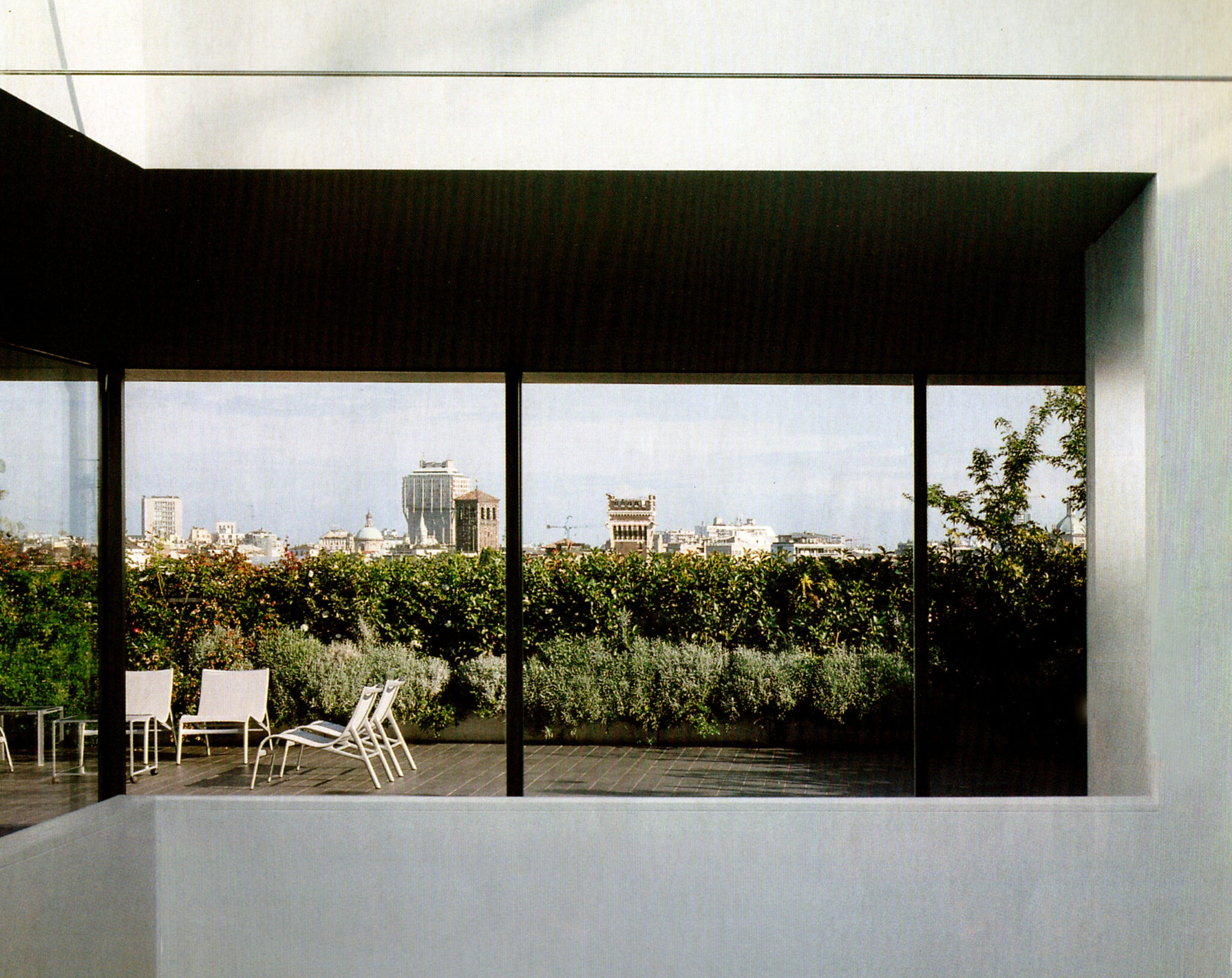 Design of a Penthaus with a Garden Terrasse 
This project concerns the construction of a penthouse at the rooftop garden level of an eight floors residential building in the city center of Milan. The penthouse structure consists of two building elements: a flat roof whose slender structure takes on the form of a horizontal white surface, and a completely transparent vertical perimeter made of glass from floor to ceiling. Punctuated only by slender supports in brushed steel, the glass walls extend the interior out to the rooftop garden terrace and beyond, across the cityscape of Milan. The core of the project is the full glass central skylight covering the double-height space, which connect the penthouse to the apartment below. Both bearing walls and roof were built using prefabricated wood panels, while columns are in brushed steel. They support glass panels in both fixed and operable frames. The operable windows are motorized and controlled electronically. Throughout the home we applied a seamless fluid-applied resinous "terrazzo" flooring with pitch black Belgian marble.
Client: private
Location: Milan – Italy
Year: 1999 (Project), 2000 (Completed)
Site area: 700 sqm
Total floor area: 170 sqm
Want to know more?
Publications
CASE DA ABITARE, vol.122 – 2008
ATTICI, Motta Architettura – 2006
ABITARE, vol.401 – 2000