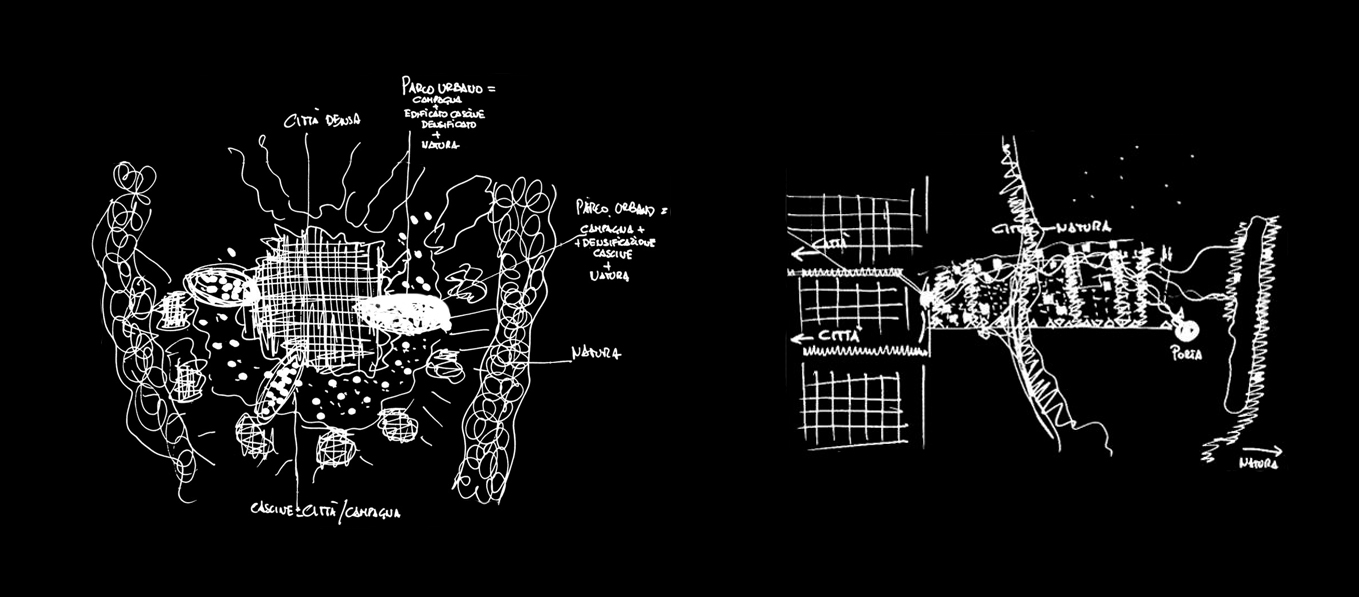 Expansion and Re-design of Forlanini Park
The city/nature park represents the complexity of either the non-built, the variety and heterogeneity. It is a place where natural and human-built elements come together harmoniously, where the trace of human intervention and nature overlap. The city/nature park is a defined but not delimited space. A densification of pathways and isolated settlements extends continuously into the city along the large boulevards and towards the outlying countryside through a network of passages and waterways. The city expands into nature; nature spreads into the city. The park becomes the city in nature and the nature in the countryside and in the city. The park is a place for recreational activities, entertainment, contemplation, relax and education. At the same time, it is also a crossroads and a transit zone.
Client: Municipality of Milan
Location: Milan – Italy
Year: 2003
Site area: 1.000.000 sqm
Want to know more?
Awards
Finalist Project – 2002
International Competition "Parco Forlanini"- Milan