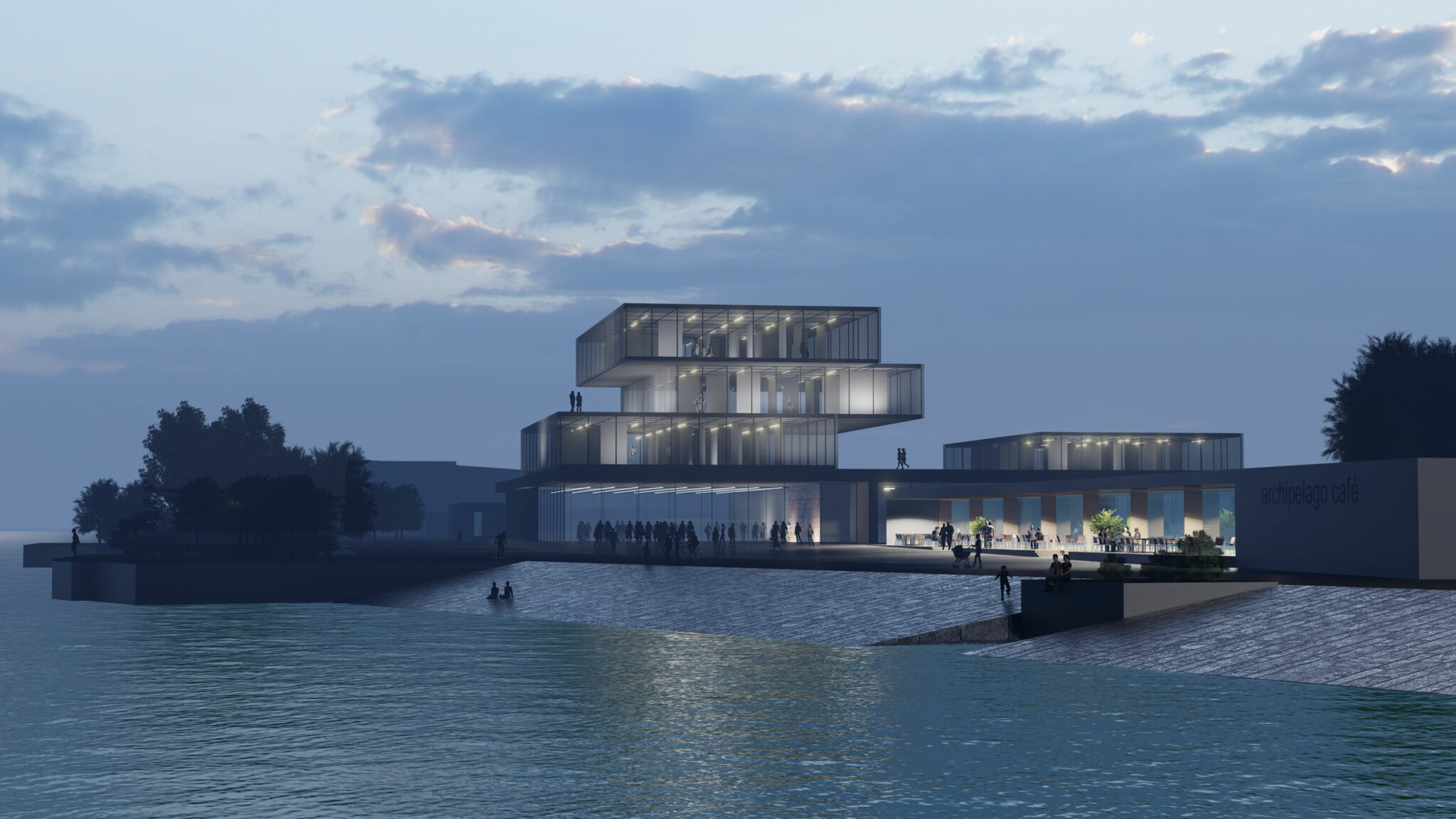 Masterplan Design for Linnianniemi waterfront in Turku
In the design of the Linnianniemi the area has been interpreted as an urban blue-green space for people considering and reinforcing the characterizing elements of the site: the ancient Castle, the maritime atmosphere of the Aura River and the great natural landscape of the Archipelago.
The project addresses essential city services such as low impact sustainable mobility, recreation, wellbeing and biodiversity, creating a strategic and feasible approach to ensure long-term resilience.
A wide variety of light sloping green platforms shape a new cityscape, a green stripe as the Castle's basement, a vibrant landscape of roof gardens, terraces, green areas which create comfortable
outdoor and indoor spaces by taking advantage of the local climate: surfaces and facades offer sunprotection in summer while letting sunlight enter the building all year around.
The alternately sloping surfaces provide a rich variety of spaces on the waterfront (exposed to the sun and protected from the cooler winds in winter) and towards the inland and the Castle.
The platforms host a wide range of functions which offer a great versatileness and flexibility, while protecting the whole area from sea floods. The master plan suggest strategic locations for some specific functions: the 4-story building shaping the Forum Marinum Plaza could host restaurants, cafes and shops on the ground floor and loft, offices and an Hotel in the upper floor with a sensational wellness center opening on the top roof garden with a dramatic view on the Castle, the Archipelago and the City Center. The very last western platform hosts the Archipelago Hub, which provides a wide range of services for passenger, nautical and bicycle equipment, as well as entertainment, leisure and all the boarding equipment for the archipelago eco-waterline network.
Client: City of Turku
Location: Turku - Finnland
Year: 2020
Status: competition
Site area: 37 ha
Gross floor area: 7.000 sqm (Museum)