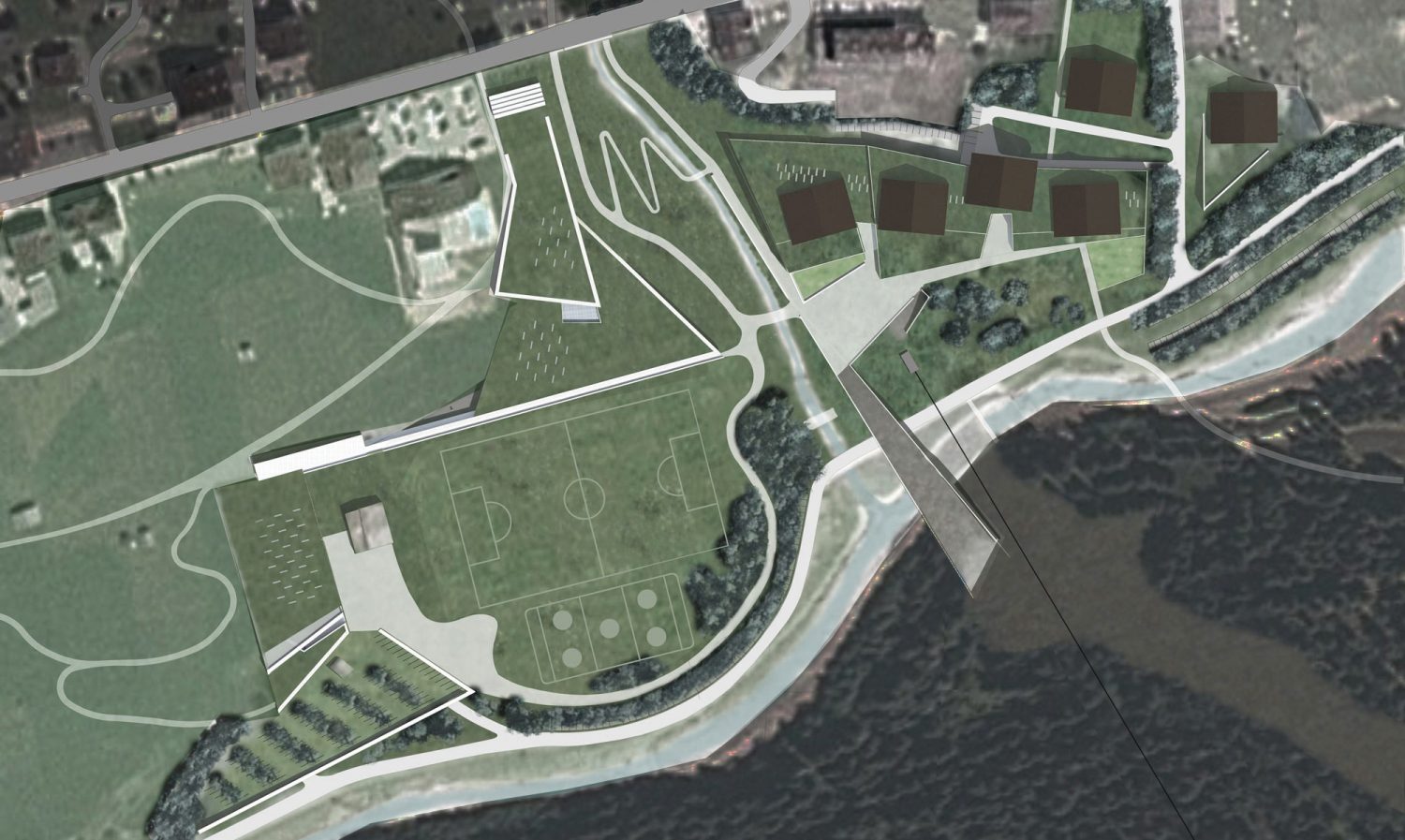 Masterplan of Borgo Kratten's New Ricreative, Wellness and Sport area 
Harmoniously integrated to the valley landscape through a system of terraces at different levels and green roofs, the project regards the design of a 30,000 sqm area. Two systems of terraces define the swimming and wellness center on the east and the soccer field and the underground Sports Hall underneath on the west, while a third system of ramparts defines the spaces and volumes of the accommodation facility at the east of the canal. The underground structures create wide open caves with expansive glazing overlooking the gardens of the new facilities and the valley's meadows. Above, six wooden volumes provide a virtual extension of the system of wooden chalets which can be frequently be found throughout the valley.
Client: City of Sappada
Location: Sappada – Italy
Year: 2011
Site area: 84.500 sqm
Total floor area: 30.000 sqm
Want to know more?
Related Works