In collaboration with: 
PROAP – Estudos e Projectos de Arquitectura Paisagista, Lda,
                                  João Nunes
                                  Transsolar
Transsolar KlimaEngineering
, Thomas Auer
  Studio Sajni e Zambetti
The competition project was a chance of creating a large green natural lung within the Bicocca district in Milan.  The "Bicocca Trees" are ten light-colored stone towers (hosting housing and shops) which emerge from a 30,000 sqm green platform where more than 500 forest trees will be planted: the new "central park" of the district will become an inviting recreational and relaxing space, a cool shelter in summer for new residents, neighbors, workers and occasional users. The commercial areas' roofs will be turned into terraces overlooking the park, private raised gardens and safe recreational areas. Spread out over the entire plot, a network of continuous covered walkways (porticos) will function as acoustic buffer for the traffic noise while hosting cafés, restaurants and meeting points. The new housing system will enable people to live in both a lively and dynamic city center and a green environment. Each tower design focuses on flexibility: structure, technical plant and facade systems allow a broad variety of combination of the possible 11 types of accommodation (ranging from 42 to 300 sqm).
Client: Pirelli RE
Location: Milan – Italy
Year: 2008
Site area: 48.000 sqm
Total floor area: 49.500 sqm
Related Works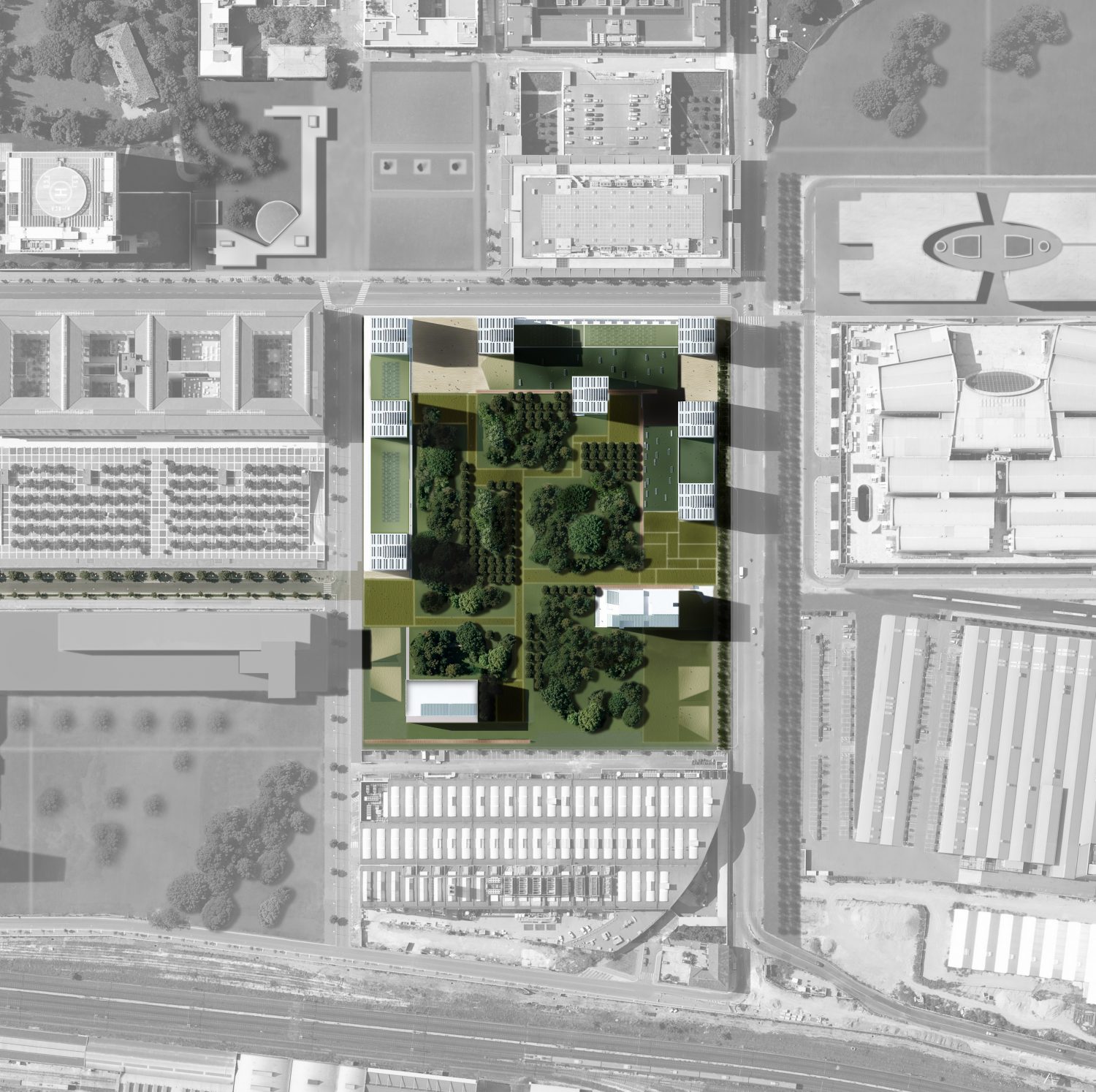 Awards
1°Place – "Il Centro di Bicocca"
National competition by invitation