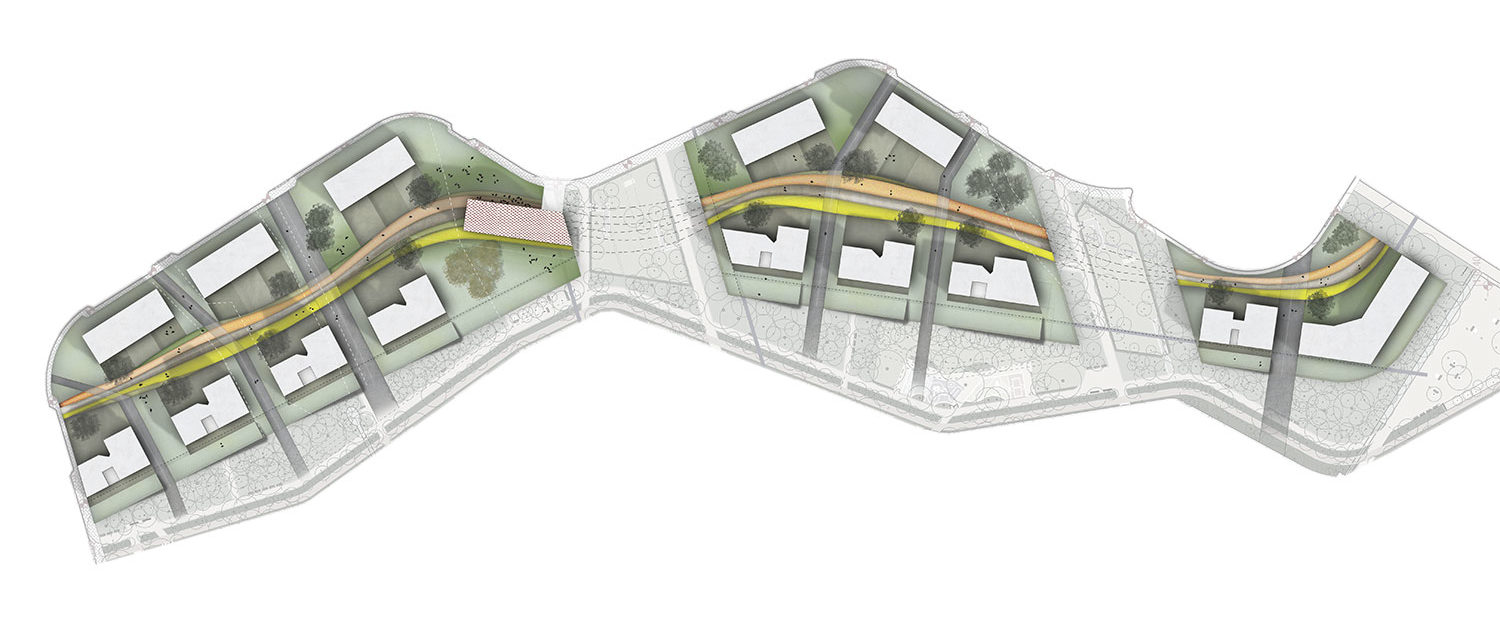 Masterplan design of Cascina Merlata district
Through the arrangement of volumes and the definition of alignments, the Masterplan establishes a very clear configuration in relation to the large park which contitues both the core structure of the neighborhood and one of the green structuring rays of the city at the urban scale.
The project aims to strengthen its planimetric system with an architectural and volumetric characterization of the buildings that enhance the quality of the place. The bodies of the factory are therefore modulated in height to create a unitary 10-storey built front onto the park along with a 18-storey tower building system located in the eastern part of the lots. The hinging volume between sectors defines the central "green square" and represents an innovative container of different and complementary functions. The Mobility Hub not only combines all types of individual transport, but transforms the individual mobility into a moment of sociality, a moment of exchange and knowledge among the inhabitants.
The design of the open spaces within the three compartments is reunited by a beam of branched "promenades", a permeable system of playful and sport mobility within the neighborhood.
Client: EuroMilano S.p.A.
Location: Milan
Year: 2015
Site area: 32.700 sqm
Total floor area: 64.298 sqm